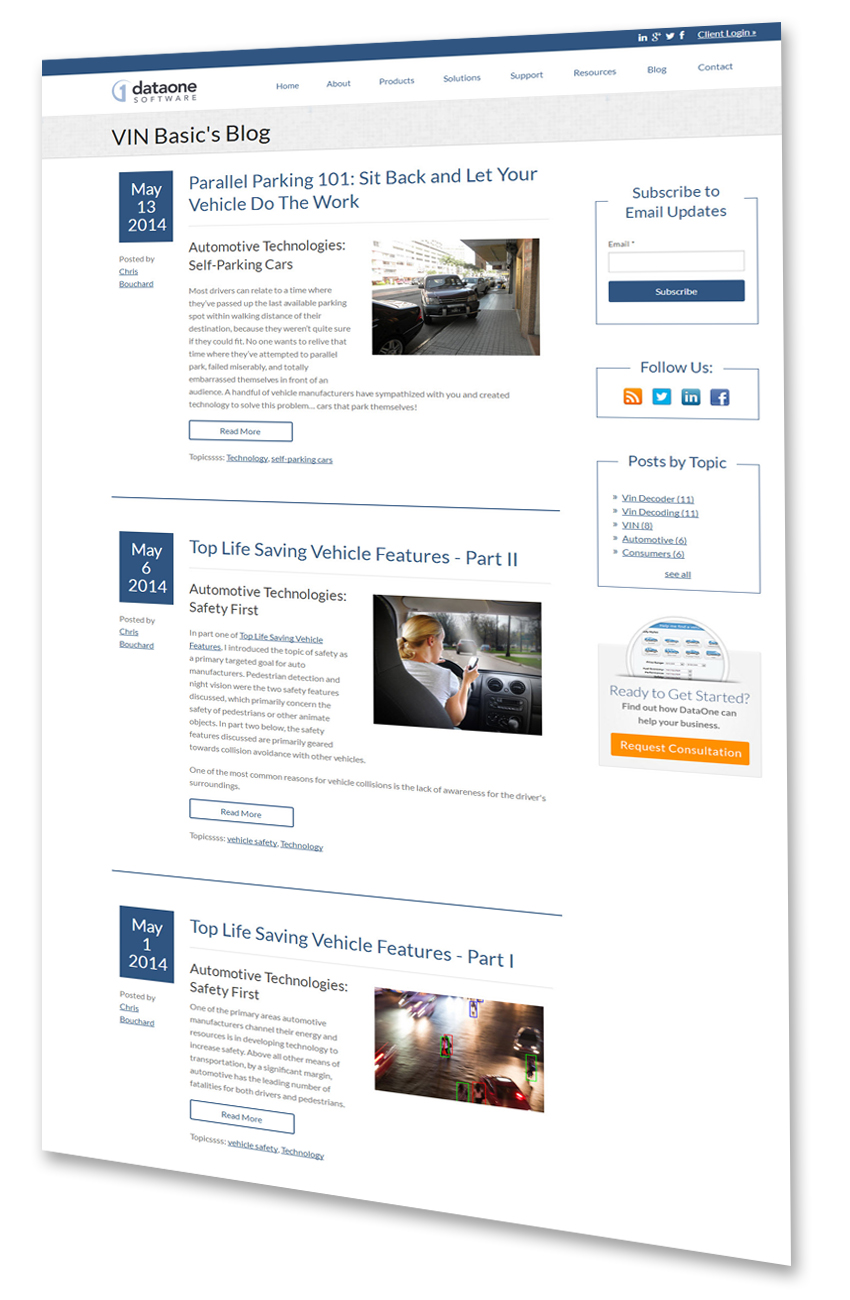 Access everything you need to know about VIN Decoding and keep up with some of the latest industry trends
Subscribe to our blog and recieve an email update weekly or monthly with fresh content.
The VIN Basics blog topics range from articles covering everything there is to know about VINs to the utilization of vehicle data solutions for your sector of the auto industry. We also write about trending automotive topics and the newest advances in auto technology.
Get articles like the ones below and more upon subscription:
Fill Out the Form to Subscribe By Email Today!